Playing overseas lotteries from Australia
Not only does Australia have a great selection of lotteries, we also keep things interesting with our system and pick entries. But despite the variety (lotteries are drawn 5 times a week!), there is one thing that can only be found in the United States: Massive Jackpots!
Now to be completely honest, we've seen Jackpots in Australia that anyone would happily accept in a heartbeat. We've seen an Australian Powerball Jackpot at A$150M and an Oz Lotto Jackpot at A$112M. Not exactly chump change! However, compared to the Jackpots in the United States, it can feel a little underwhelming.
The US Powerball Jackpot tops the list by reaching $1586M, with the Mega Millions Jackpot trailing just behind at $1537M. That's right, we're not talking millions anymore, we're talking billions! Who wants to settle for a millionaire status when you could join the billionaire club?
Playing the US Powerball and US Mega Millions from Australia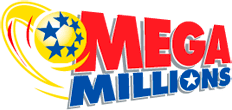 The easiest way to play the US Powerball or Mega Millions from Australia is through an Australian operated & licensed company called the lottery office. The process is fairly simple:
You purchase a ticket through the lottery office (Australian operated and licensed)
The lottery office purchases a matching ticket in your selected lottery overseas
If your ticket wins, the lottery office collects the money and you are entitled to the full amount
Note: The lottery office makes their money by adding a fee on your ticket purchase, they don't charge any fees on your winnings (you get the full amount).
Playing Euro Millions and Euro Jackpot from Australia
The process described above for playing US lotteries also works with european lotteries such as Euro Millions and Euro Jackpot. While not as large as their US counterparts, european Jackpots regularly hit over A$100M (when converted from €).